Add our expertise and professional brewing equipment to your energy for craft brewing. Alfa Laval can help you on your unique craft brewing journey and overcome challenges. It may be the need for quality consistency, growing production target , or whether you could, actually, be doing something better? Finally, getting new equipment installed right the first time around. We have the right craft brewing equipment as well as the experience, knowledge, and shared passion to help you.
Amazing, stand-out beers
Solutions for all brewers, by those who know their trade
Proven track record of improved yield and reduced water and energy consumption
Flexibility to enable you to quickly tap into new trends in craft brewing
A global service network of craft brewing specialists to support you with brewing equipment, systems and expertise.
Our proven craft brewing equipment and solutions, from individual components and process modules to turn-key projects, are designed and manufactured for independent local craft beer producers and global craft breweries to improve beer quality, optimize production and reduce costs and environmental impacts. By enabling tight control over your brewing and your costs, we can help you make amazing, stand-out beers.
Craft beer brewing process
Eliminate challenges in the brewing process with our brewing equipment
Improving operations is an everyday occurrence for beer producers, from factory to packaging. Increasing improvements in wort yield, beer loss, or water consumption can represent significant long-term savings. See how our expertise in the brewing process, the solutions, and the individual components of each process block help prevent and overcome common problems in the brewing process.
Beer factory
Recover wort, reduce waste, save energy and improve the efficiency and hygiene of your brewery.
Cold section
Reclaim beer, reduce fermentation and maturation time, improve yeast handling, sample, and more.
Filtering and treatment
Avoid waste, improve your beer quality and diversify your products
Line preparation and cleaning
Optimize cleaning and preparation of lines.
Equipment for the optimal production of craft beer
The craft of beer making combines complex processes with creative artistry. Bridging the gap between brewing theory and practical craft brewing comes from experience in spotting signs of problems and knowing how to respond to them. This is where the combination of expertise can generate benefits that extend from the brewhouse to packaging. Problems can be controlled and avoided, given the right brewing equipment and the right application. Check out our knowledge of artisan manufacturing processes and solutions.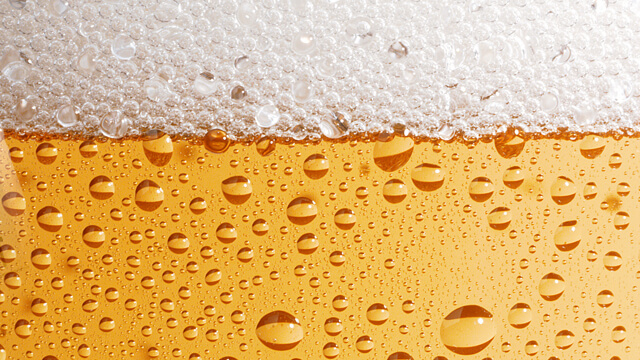 One of the first things we installed was an Alfa Laval Brew separator. Alfa Laval was also willing to take on much of the project management. They successfully managed the full process and were there for us throughout with technical support.
David Grinnell, Vice President of Brewery Operations, The Boston Beer Company, USA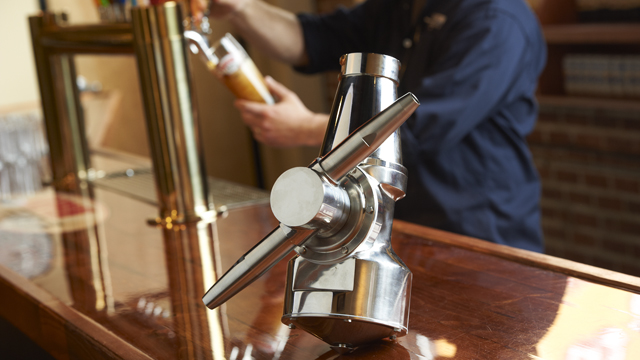 The Iso-Mix system provides us with a fast, consistent way of adjusting CO2 content and gravity as well as making other additions that ensure less manual labour and reduced risk of delays in our packaging operations.
Al Marzi, Vice President and Chief Brewing Officer, Harpoon Brewery, USA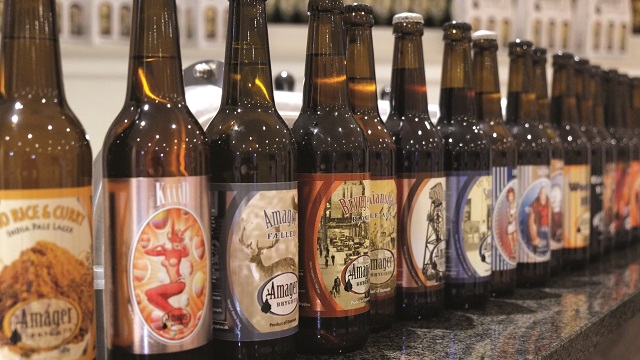 With just one compact Brew 80 unit, you can allow yourself to be more creative. Now it's only your imagination that is the limiting factor in terms of experimenting with flavours. This equipment has proved to be more versatile than we had imagined, and it gives a great boost to our creative, unconventional approach to brewing, and products that really get noticed in a crowded market.
Morten Valentin Lundsbak, Founder, Amager Bryghus, Copenhagen, Denmark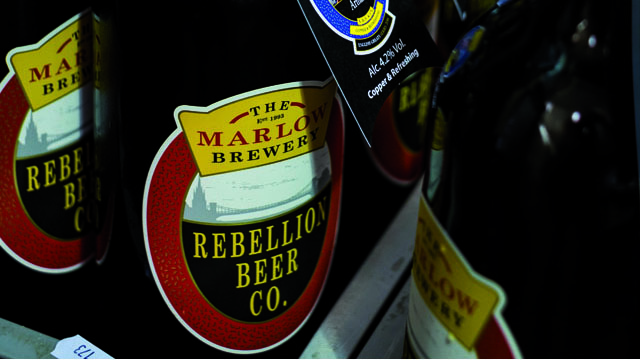 I believe that craft brewing on a relatively small scale as we do, is still a traditional art creating distinctive characterful beers using the time-honoured brewing methods but coupled with elements of modern technology, such as the Brew 80.
Co-owner Mark Gloyens, Rebellion Beer Company Ltd. Marlow, Buckinghamshire, UK
Join our webinars
Our brewery experts look forward to sharing with you our knowledge and passion.
When quality comes first
Discover well-designed solutions for craft brewers.
Póngase en contacto con nosotros