Alfa Laval Performance Audit and Cleaning Services deliver efficiency
Alfa Laval Performance Audit and Cleaning-In-Place enabled the Mincio Thermoelectric power plant to work at maximum efficiency and without any unscheduled downtime.
DATE
2017-01-30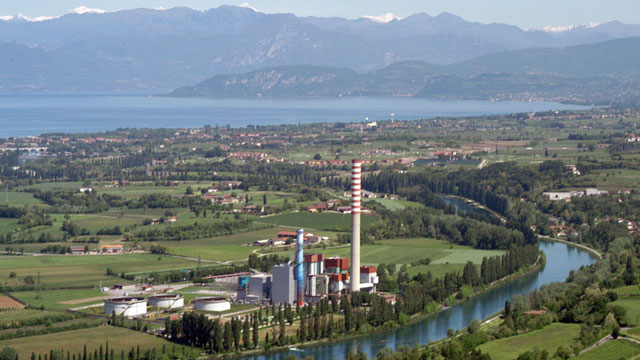 La refrigeración continua es esencial en una central termoeléctrica pues evita pérdidas de potencia y daños a la maquinaria. Para refrigerar, la central utiliza agua de río rica en sustancias orgánicas que pueden obstruir los canales de los intercambiadores de calor de refrigeración y dañar los cojinetes y las piezas móviles de la maquinaria. Para evitarlo, la central eléctrica de Mincio ha firmado con Alfa Laval un acuerdo de rendimiento de dos años que incluye:
Mantenimiento preventivo
Auditoría de rendimiento
Contrato de arrendamiento de un módulo de limpieza-in-situ
Alfa Laval garantiza una eficiencia constante y absoluta de nuestra central. En dos palabras: rendimiento ininterrumpido." LUCIANO ALETTO, DIRECTOR DE LA CENTRAL
En base a los resultados de la auditoría, Alfa Laval pudo predecir cuándo se necesitarían los servicios de limpieza y propuso un plan de mantenimiento encaminado a garantizar el funcionamiento continuo de la central.
Decidimos confiar única y exclusivamente en Alfa Laval. Confiamos mucho en su competencia como fabricante de intercambiadores y esa confianza ha dado fruto: los sistemas de limpieza mecánica de placas, unido al uso de detergentes químicos tal y como recomendó Alfa Laval, han resultado muy eficientes."
LUCIANO ALETTO, DIRECTOR DE LA CENTRAL TERMOELÉCTRICA DE MINCIO
Multiplicando el rendimiento con la Cartera de servicios 360º de Alfa Laval

Nuestra amplia cartera de servicios incluye todos aquellos servicios que necesita para garantizar un rendimiento y unos tiempos de actividad máximos, así como una eficiencia operativa de sus equipos Alfa Laval a lo largo de toda su vida útil. La experiencia de nuestro equipo de profesionales dedicados, así como la disponibilidad de repuestos, le darán la tranquilidad que tanto merece.
El cliente
La central termoeléctrica de Mincio, de 380 megavatios y compuesta por una turbina de ciclo combinado a gas, es propiedad de cuatro empresas estatales del norte de Italia.